Televes GPON – The Future is Now!

Televes is a comprehensive telecommunications supplier with a wide range of devices that allow the deployment of "Triple Play" services over fiber optics, for networks using DOCSIS or GPON networks. Learn more…

Multicom Fiber Optic Solutions

Our line of Active & Passive fiber optic components provide HD Video, Data and Voice Distribution for HFC, PON/GPON, RFoG, FTTH/FTTB and any other type of fiber network. Learn more…

Ubiquiti Indoor and Outdoor Solutions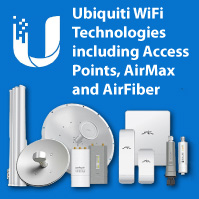 Multicom provides equipment, expertise, consultation, and support for the latest in WiFi technologies, including the wildly popular Ubiquiti family of indoor and outdoor access points as well as AirMax and AirFiber commercial point-to-point systems and antennas, and more! Learn more…

View our full line of fiber optic products and accessories
here
---
The Survey Says…
In a recent Multicom survey, the results were all too apparent that technicians, cable operators and installers of all types feel that they are paying too much for fiber optic products and due to more and more demand, prices should be coming down dramatically.
Multicom feels the same way! And we have taken action to deliver the highest quality products at the best prices in the industry.
Call us today for great news and pricing on our fiber optic and HFC network products including headend equipment, passives, cable, tools, and accessories of all types.
---
Multicom's Fiber Optic Passive Line has Increased – and Our Prices have Decreased!
Multicom is known for being a pace-setter. This year we introduced our latest fiber optic passives line which sets a new standard for quality and price. No more sourcing products from multiple vendors when everything you need is under one roof! In addition, our system engineers and product specialists are at your service. Take advantage of the experience and expertise we have gained by being an industry leader for 30+ years.
---
---
Cost-Effective Fiber Patch Panels From Multicom
Multicom is now stocking a full line of fiber optic patch enclosures and LGX style adapter panels. Adapter panels are available in all popular connectors in either simplex or duplex. Patch and adapter panels are manufactured with 18-gauge cold rolled, with electrostatic polyester powder coated steel construction for excellent corrosion resistance and durability.
This new line complements Multicom's existing line of fiber optic passives including splitters (Rack Mount, LGX, Box and Tube), 1-144 count fiber, WDM, jumpers, pigtails, mating sleeves, and attenuators. Additionally Multicom has a complete line of active fiber optic products including 1310/1550 Transmitters, EDFA's, return path receivers, nodes, and more.

Multicom Stocks a Wide Range of Dasan Networks OLTs, and Indoor and Outdoor ONTs

Dasan Networks is a global leader in delivering carrier-grade network and customer access solutions for high-speed data, voice, video, and wireless services over FTTP (Fiber-to-the-Premise) networks, with more than 5 million ONTs deployed worldwide.
Learn More

Multicom Offers Complete End-to-End Fiber Optic Solutions for HFC, RFOG, FTTH and GPON Systems


At Multicom, everything is included in our complete GPON Solution:

Multicom provides the OLT, indoor and outdoor ONT, Transmitter, EDFA, Splitters, Fiber Optic Cables, Racks, Patch Panels and more for your GPON application – PLUS the experience and knowledge to put it
all together!
Learn More

Multicom Stocks Over 16,000 Products

The feature-rich, value-priced Multicom brand fiber optic product line includes fiber optic transmitters, receivers, EDFAs, micronodes, 4 port nodes, OLTs, indoor and outdoor ONTs, cable and much more.

Multicom's fiber optic product line and services also includes stocking and same day shipment of a large quantity and variety of custom-cut fiber optic cable (including loose tube, ADSS, Armored, etc), Corning fiber optics-based products and a wide selection of fiber optic accessories, splitters, jumpers, pigtails, and media converters designed to meet the demanding requirements of data, video, and voice networks.
Learn More

Pico Digital miniCMTS200a

Pico Digital's miniCMTS200a supports up to 400 DOCSIS cable modems (max. 250 DOCSIS 3.0 + 150 DOCSIS 2.0 or 400 DOCSIS 2.0), and offers 16 downstream bonded channels giving a possible 800Mbps downstream data delivery and 120Mbps Upstream data delivery.
The miniCMTS200a has an extensive web interface for configuration, management and debug.
Learn More

Learn More

Multicom Represents More than 270 of the World's Major Manufacturers

From AFL Telecommunications to ZeeVee, Inc., Multicom has developed long-term relationships with the manufacturers you know and trust.
Learn More