Multicom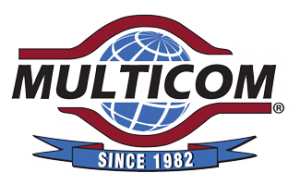 Multicom, Inc. is celebrating 36 years of excellence as a full-line wholesale manufacturer and stocking distributor of CATV, Satellite, Traffic, and VoIP system designs, products, and services.
At Multicom, we take pride in the quality of our products – we don't cut corners for the sake of price while ensuring our products are among the most competitively priced on the market today.
See the comparison: Quality Makes a Difference – Precision Multicom Products vs. 'Other' Products
---
Multicom's New Products are Leading the Way
'Cost-Effective Quality' is the buzz-word these days and this is what Multicom's new line of fiber optic products deliver.
For a comprehensive look at all of our fiber optic, CATV and network offerings:
See our New Product Catalog