As we head into a new decade, Multicom is working with industry partners and network operators to accelerate technology innovation across every type of network. Whether it's video, data, voice, security or traffic control signals traveling over fiber optic, copper, WiFi or coax cable – we have the products and services you need.
Multicom Product Catalogs

The Multicom Product Catalog, Traffic Product Catalog, and new IT / Data Catalog, all reflect Multicom's continuous search for new products and opportunities in technology innovation across the connectivity landscape.
---
Your leading one-stop shop for all materials, distribution, and supply chain management solutions supporting the telecommunications and broadband industry. We're more than a distributor, we're your trusted partner for technical and logistics expertise. From the headend to the home, we've got you covered. All In One. All For Your Network.
USTC Publications

Contractor Chronicles – An Exclusive Publication for Network Contractors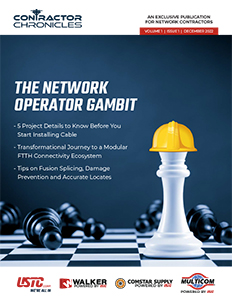 Included in this issue:
The Scoop – An Exclusive Publication for Electric Cooperatives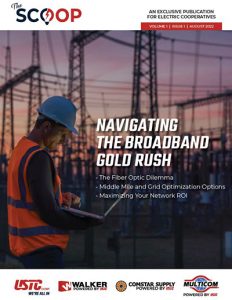 Included in this issue:
The Fiber Optic Dilemma
Middle Mile and Grid Optimization Options
Maximizing Your Network ROI
---
From the Distribution Network to the Customer Premises, we have you covered with everything needed for FTTH and HFC deployments.
---
Feel free to download these catalogs, request a catalog, or call 800-423-2594 for your free copy.