Description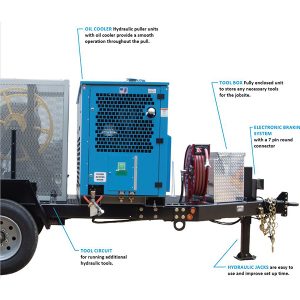 The Blue Ox™ Cable Puller Combining years of experience, field research, and end-user feedback, The Condux Blue Ox™ Cable Puller has been designed to excel in the most demanding utility applications. Featuring 8,500 lbs of continuous pull force, a heavy-duty steel frame, and hydraulically controlled boom and outriggers, The Blue Ox does not require the arm to be supported during pulling operations. The extendable – up to 90″ – steel boom arm boasts 150° of lateral adjustment, providing easy access in even the most confined areas.
Part Number Description
Part#: 08773001 – The Blue Ox Cable Puller without Compressor
Part#: 08775500 – The Blue Ox Cable Puller with Compressor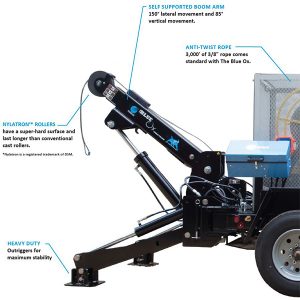 Condux will provide full training, theory and practical use of their equipment.
Please call 800-423-2594 for more information.