Broadband has become an essential utility for people around the world. It powers the digital economy; it makes applications such as remote learning and telemedicine possible; and it sets the stage for a future where virtual reality, augmented reality, and the metaverse are commonplace. Unfortunately, true broadband is still out of reach for many.
According to the U.S. Department of Commerce and the NTIA, 22.5% of U.S. households are estimated to not have access or the ability to purchase broadband internet. Furthermore, 17.3% of rural households and 1.2% of urban households lack fixed terrestrial access to speeds greater than 25 megabits per second (Mbps) for download and 3 Mbps for upload, which is considered to be unserved according to the FCC's Broadband Deployment Report.
In support of closing this digital divide, governments and municipalities have introduced initiatives that provide billions in funding to build out broadband networks and bring high-quality connectivity to all, especially low-income neighborhoods and rural communities. In the U.S., these programs include:
• The Rural Digital Opportunity Fund (RDOF)
• The Consolidated Appropriations Act, 2021 (CAA)
• The Coronavirus Aid, Relief, and Economic Security Act (CARES)
• The Infrastructure Investment and Jobs Act (IIJA)
• The American Rescue Plan Act of 2021 (ARPA)
Even with money flowing into the broadband buildout, there are still plenty of challenges to overcome and issues to consider. In this article, we'll discuss some key considerations that may help with your network planning.
Understanding density's impact on fiber installation costs
Population density, i.e. homes per square mile, typically comes to mind as a key metric in calculating the return on investment potential for fiber broadband buildouts. But for service providers targeting rural markets, homes per linear mile is a much more useful measurement. That's because rural broadband networks typically follow the long roads between homes, and the lengths of those spans are key drivers of both material and labor costs. Densities below eight homes per linear mile require special consideration since they create the greatest delta between infrastructure costs and revenue opportunities.
Choosing the right broadband technology
Delivering broadband to everyone, everywhere requires service providers to evaluate a mix of technologies leading with fiber to the home (FTTH) due to its future-proof capabilities. Service providers are also evaluating fixed wireless access (FWA) and, in some cases, low earth orbit (LEO) satellite technologies, which can be deployed relatively quickly but can be limited in their ability to meet long-term capacity needs. The right choice for a given geography or application will come down to the important dynamics of bandwidth, economics, and homes per linear mile. While it may not be perfect for every geography or application, expect FTTH to play a key role in most broadband buildouts due to its capacity, scalability and expected lifespan.
Considering PON's distance thresholds
Passive optical network (PON) technology, the leading choice for FTTH deployments, has a distance threshold between the optical line terminal (OLT) and the last optical network unit (ONU). Therefore, it may not seem practical for rural locations with significant distances between central office facilities and subscriber homes. But new remote OLT solutions can extend PON's launch point deeper into the network and allow even the most remote subscribers to take advantage of high-quality broadband. This makes FTTH an option in locations where it was once impractical.
Navigating a constrained labor market
The pool of skilled labor for network, cable and field technicians is already stretched thin in the telecommunications services market. As broadband for everyone marches on and service providers build out new network facilities and connect new subscribers, the labor shortage is expected to grow. While training will help fill in the labor and skills gap, now is the time to consider technologies that simplify fiber installation, hardware provisioning, troubleshooting and repair to maximize the skilled labor resources we have in the broadband industry.
Easing operational expenses
Even though FTTH technology is easier to maintain compared to other alternatives, the management and maintenance of fiber networks can create significant work—and significant costs. That's why it's important to consider the expenses of provisioning services, upgrading networks, finding issues, and fixing problems. In rural markets, where technicians often need to travel long distances to upgrade, maintain, troubleshoot, and repair the network, small savings can add up fast.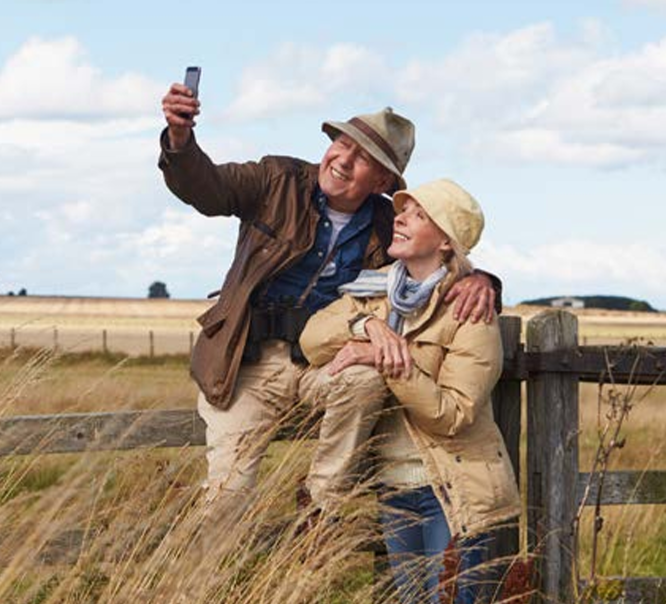 Deploying fiber faster
Broadband for everyone may not happen overnight, but it will likely happen fast thanks to the perfect storm of exploding bandwidth demand and significant new funding. For service providers, seizing this opportunity begins by getting educated on the process of securing grant funding right away—and extends all the way to getting new fiber networks and segments built out as quickly as possible. By moving fast, service providers can connect subscribers to their networks in the near term, while helping to stave off competition and expediting their returns on fiber investments.
Broadband for everyone starts now
While broadband for everyone is an ambitious goal, it is achievable. One of the first steps of the journey is for service providers to recognize the challenges, opportunities, and economic realities of network deployment in underserved markets. The CommScope team is committed to examining these issues in detail as our broadband for everyone campaign continues.
This article has been kindly contributed by Craig Culwell, Commscope