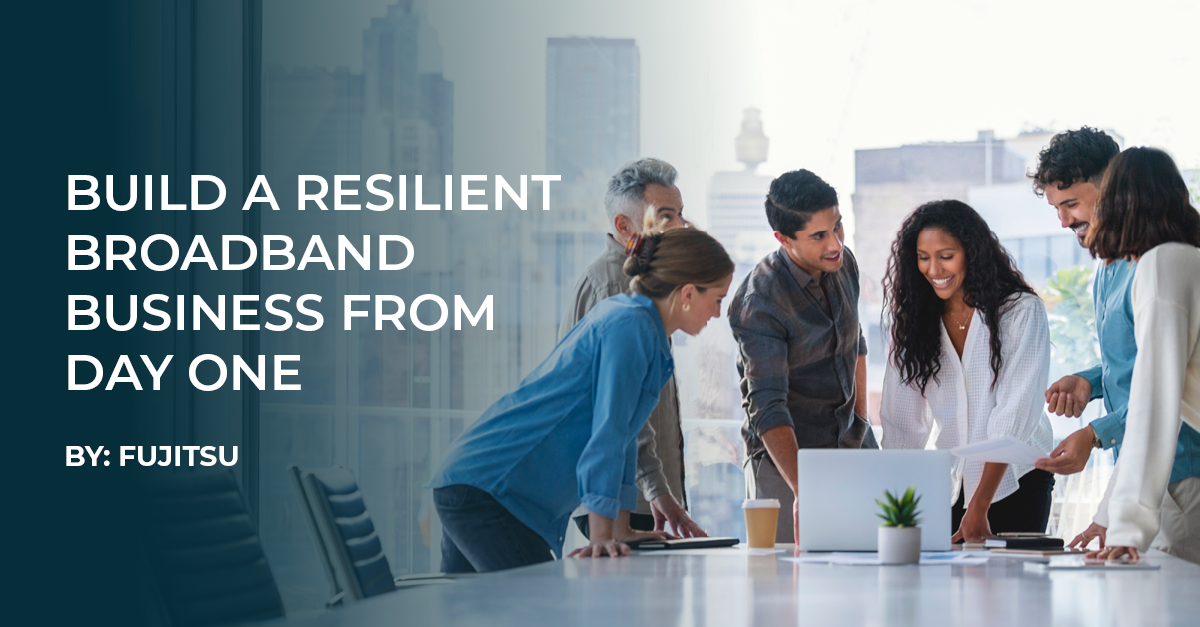 Starting a broadband business from scratch can be a daunting task, but with the right approach and guidance, it is possible to build a successful enterprise to serve your community and stakeholders. The broadband industry has seen steady growth in recent years, and as demand for faster internet speeds and greater connectivity continues to rise, the market presents an exciting opportunity for communities and infrastructure investors.
As today's utilities face rising costs, grid resiliency challenges, unpredictable extreme weather conditions and potential cyberattacks, many electric cooperatives are interested in the opportunity to transform their business by building a new broadband network. Beyond being a smart investment that enables a more resilient electric grid, fiber infrastructure allows rural cooperatives to better serve their communities by offering affordable, high-speed internet services to bridge the broadband gap.
To build a broadband business from day one, there are several important considerations to keep in mind. These include securing funding, establishing sound business management and governance practices, implementing effective network operations strategies, and focusing on continued improvement.
Lay the Groundwork
One of the first steps in building a broadband business is to secure funding. Federal and state governments have tried to make significant investments in expanding broadband access in rural areas and other underserved communities, and communities and other organizations can take advantage of these opportunities to secure funding for their projects.
There are several grant programs for broadband, including the Infrastructure Investment and Jobs Act (IIJA), Broadband Equity, Access and Deployment (BEAD) fund, USDA's ReConnect Program, and the American Rescue Plan Act (ARPA). These grant programs provide funding for infrastructure development, network expansion and other initiatives that support broadband deployment. These funding sources do come with quite a bit of competition, paperwork and requirements to be met, however, so this might require the help of an expert to ensure a strong and complete application.
When applying for grant funding, it is essential to have a clear and compelling business plan that outlines the scope of the project, the target market and expected outcomes such as greater access and affordability. Successful grant applications also demonstrate a strong commitment to sustainability and long-term viability, which is critical for securing ongoing funding and support.
Likewise, private capital is a growing part of the broadband story as well, and many investors are looking to find ways to be a part of solving the digital divide while gaining a stable and long-term investment.
Managing expectations also will be important as the planning process moves forward. Implementing a new business model may require more leadership oversight to align to internal targets, such as reaching a break-even point quickly. Furthermore, regulatory agencies have expectations about reporting deadlines, and community stakeholders will anticipate regular updates as they become invested in the project.
A good example of how to manage expectations is the case of a municipal broadband utility in Fairlawn, Ohio, that continually informs stakeholders about future expansion plans and funding needs. This constant communication effectively provides transparency for the community as well as marketing the utility's broadband service to potential customers.
Balance Business Priorities
To build a successful broadband business, it's important to establish sound business management and governance practices from the outset. This includes developing a clear organizational structure, creating effective policies and procedures, and implementing strong financial management practices.
It's essential to have a strong leadership team in place, with individuals who have the experience and expertise needed to guide the company through the challenges and opportunities of the broadband industry. This team should include professionals with a deep understanding of the technology, regulatory environment and market dynamics of the broadband industry.
To deliver reliable, high-quality broadband service, effective network operations strategies are critical. This includes investing in state-of-the-art equipment, software and infrastructure, as well as developing strong relationships with vendors, suppliers and other key stakeholders.
Additionally, it's also vital to have a robust network operations center (NOC) in place, staffed by trained professionals who can monitor network performance, troubleshoot issues and ensure that service levels meet or exceed customer expectations. There are many ways to achieve these end goals. For some cooperatives, the best answer may be to seek help from vendors with established expertise, NOC availability, and access to equipment and materials to keep the project on track.
In many cases, operating a broadband network may not be within the scope of responsibilities for existing personnel. When hiring staff, it's essential to consider how their training will be handled, and if they will work on all aspects of the business or just focus on a single area. By cross-training employees, a cooperative can reduce operating costs, optimize productivity and build skill redundancies.
On the other hand, when the expertise isn't available in-house, it often may be difficult to find the right personnel even throughout the region. In these instances, or if a cooperative chooses to simply focus on their core business, broadband challenges may be best solved by augmenting resources with the help of an expert network systems integrator, like Fujitsu, bringing years of networking experience and dedicated resources to the task at hand.
Regardless of whether management is outsourced or handled in-house, how can the cooperative balance the business needs and objectives between being a broadband service provider and providing electric service?
Organizational planning is key to clarify how much time is being spent on what, who will handle different functions, and ensure reliability on both sides, in order to make sure customers are not negatively impacted by a sudden event.
Don't overlook the possibility that an actual separation between the two businesses may be necessary to meet expectations of staff and stakeholders. In fact, when Craig-Botetourt Rural Electric Cooperative (CBEC) in southwestern Virginia decided to offer broadband services, the State Corporation Commission of Virginia required the cooperative to establish a subsidiary to handle administration of their high-speed broadband business. In addition to enabling the management team and board of directors to abide by regulatory requirements, this separation also helped to provide greater clarity on what resources were allocated to each function.
Build for Tomorrow
Finally, to build a successful broadband business, it is important to focus on continuous improvement. This includes investing in your network to stay on the cutting edge of technology, seeking out new opportunities for growth and expansion, and continually refining business processes and practices to optimize performance.
Even after the milestone of turning up broadband service has been achieved, it's vital to keep planning for the future. What is the best way to expand and improve service, and how can operations be simplified? The best practice is to implement a formal process of continuous improvement, which might include staff training, regular input from stakeholders, a review of lessons learned, or talking to industry consultants and vendors for new ideas.
Looking forward to the future, be sure to keep new customers' needs in mind to align current service offerings and future network upgrades. For example, smart agriculture applications are quickly being developed, which might involve different technologies versus a typical fiber-to-the-home (FTTH) broadband network. Other potential use cases to consider include communications for maintenance drones and the needs of local government agencies, schools or libraries.
Plan to Succeed
One way to achieve these objectives and build a successful broadband business from day one is to work with a turnkey partner. A turnkey partner can provide expertise in securing federal grant funding, establishing sound business management and governance practices, implementing effective network operations strategies, and focusing on continued improvement.
Working with the right partner can also help cooperatives navigate the complex regulatory environment of the broadband industry, stay on top of emerging trends and technologies, and identify new opportunities for growth and expansion.
Building a successful broadband business from day one requires careful planning, sound business management and governance practices, effective network operations strategies and a commitment to continuous improvement. Working with a turnkey partner can help communities and investors achieve these objectives and build a thriving enterprise in the dynamic and exciting broadband industry.
With a strategic investment in fiber broadband, electric cooperatives can do more than just survive — they can grow and flourish for the future. More importantly, the communities they serve also will thrive, thanks to the benefits that broadband access delivers: quality of life, enhanced business prospects, modernized services and long-term growth. While the path to broadband may seem a bit rocky at first, starting strong on solid footing with the right partner by your side means you can be confident of success for the long haul.
This article was kindly contributed by: Anthony Bednarczyk, Broadband Practice Leader, Fujitsu