DZS also offers a Wireless Access Point/Repeater and an ACS software suite, DZS-CONNECTION, which provides more than auto-configuration.
The DZS-CONNECTION suite is completely configurable and hardware neutral, enables building, monitoring and troubleshooting a wireless ecosystem in the home or office to support IoT devices, simplifying the effort and reducing the time to extend Whole Home WiFI services while providing freedom of choice without vendor lock-in.
---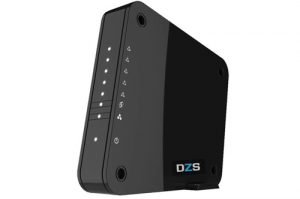 MESH-2100
Dual band WiFi Repeater
11AC/N, 4X4 5GHZ, 2X2 2.4GHZ, 1 RJ45 GE WAN, 4 RJ45 FE LAN
The MESH-2100 is the ideal solution for building a carrier-class WiFi Network for home users. It allows the end user or the installer to build a WiFi ecosystem at the customer house that is simple to install and maximizes the quality of WiFi experience for the network users (implementing device steering and roaming).
Learn more about the MESH-2100
---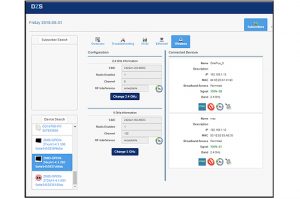 DZS CONNECTION Suite
CONNECT-ACS – An ultra-modern and open auto configuration server based on the Broadband Forum technical specification TR-069 standard
CONNECT-DA – Supports cloud based analytics This analytic engine runs in the cloud and its main goal is to aid with trend analysis by mining data gathered from the network
CONNECT-API – An open RESTful API for customization and quick resolution of future issues.
Learn more about the DZS CONNECTION Suite
Learn more about the DZS CONNECTION Suite and FCC Compliance
DASAN Zhone Solutions (DZS), offers a wide range of GPON Products and Solutions for GPON Networks ranging from OLTs that serve many thousands of customers, to WiFi enabled ONTs that reside at the residential user's home.