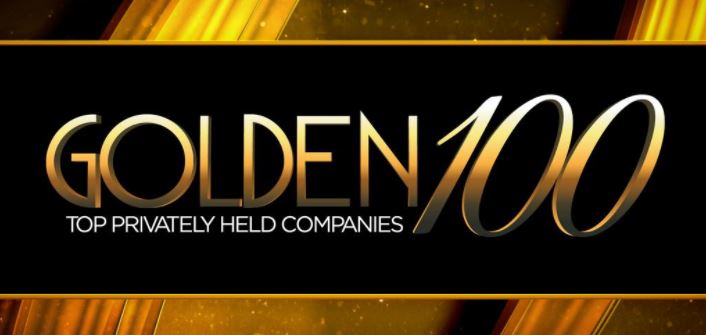 Orlando, FL – October 8, 2020 – The Orlando Business Journal continues its long-standing tradition of honoring Central Florida's best as they congratulate the 2020 Golden 100.
This year's list of top local privately-held companies — ranked by most recent year-end revenue — hail from a variety of industries including construction, real estate, technology, and manufacturing to name a few. Additionally, several are minority-, women- and veteran-owned businesses in metro Orlando.
Multicom's excellence has been recognized as a strong contributor in the technology and manufacturing arenas – making them a very strong partner in the growth and advancement in these fields in central Florida. As well, Multicom has been certified as a Service-Disabled Veteran-Owned Small Business by the Department of Veterans Affairs.
Although businesses throughout the region have been facing financial hardships due to the Covid-19 crisis, it's important to take the time to celebrate Central Florida's economic growth and the success stories built on experience and dedication to customer satisfaction. Multicom, swift to adapt to this challenging time, is proud of the recognition bestowed upon them by the Orlando Business Journal.
"Being proactive, flexible, and keenly aware of industry trends, and keeping ahead of them, are all critically important in today's volatile and unpredictable market economy." said Sherman Miller, Multicom's President and CEO, "Being diverse in products, markets and verticals decrease the chance that depending on any one of these varying components will influence or impact your business negatively. And finally, having a dependable, experienced, and knowledgeable brain-trust of personnel around the table, with the ability to assess market trends and make the necessary adjustments on the fly gives you a competitive advantage that cannot be underestimated. This is a time where critical thinking and analysis are key to survival. Having the mindset to make radical decisions based on clear rationale and facts, puts you in a position of leadership, and sets the pace in the industry."
###
Headquartered in Orlando, FL, and maintaining sales offices, rep agencies and sub-distributors throughout North and Latin America, Multicom stocks over 20,000 products from more than 380 of the world's major manufacturers. These products are used to acquire, process, and distribute audio, video, data, WiFi, and traffic control signals over fiber optic, copper, and coax cable.
For more information, call 1-800-423-2594, email to multicom@multicominc.com or visit www.multicominc.com.