FOR IMMEDIATE RELEASE
Multicom Accelerates Growth: New Hire Hugo Valenzuela to Head-up New West Coast Office in San Diego, CA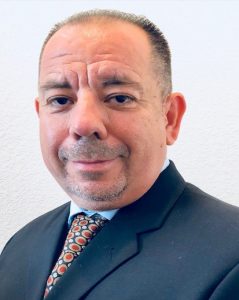 Longwood, FL, July 1, 2018 – Multicom Inc., has recently opened a new office in San Diego, CA, to accommodate its rapid growth. The executive in charge of the new office will be Hugo Valenzuela who brings with him a wealth of experience and knowledge of the area, both domestic and internationally.
"We are very excited to bring Hugo Valenzuela aboard. Hugo's experience and depth of industry knowledge are unparalleled. He is the perfect person to head-up our new west coast office," said Sherman Miller, President and CEO of Multicom. "The decision to expand our presence on the west coast was a logical step in our business growth strategy. We feel strongly that Hugo's presence in our west coast office will increase our ability to service current and future markets out west, as well as acting as a closer link to our friends and business partners in Latin America."
For over 28 years Hugo has held progressive global roles in the telecommunications, cable-satellite television industry with a focus on Latin America for a number of prominent industry-leading companies. Hugo's areas of expertise include international business process, negotiations, strategy, multi-cultural awareness, business development; particularly with channel partners in Latin America.
Headquartered in Orlando, FL, and maintaining sales offices, rep agencies and sub-distributors throughout North and Latin America, Multicom stocks over 16,000 products from more than 270 of the world's major manufacturers. These products are used to acquire, process, and distribute audio, video, data, energy, and traffic control signals over fiber optic, copper, and coax cable.
For more information, call 1-800-423-2594, email to multicom@multicominc.com
# # #
Multicom's New Products are Leading the Way
By stocking 16,000 products from more than 270 of the world's leading manufactures – including our own comprehensive line of fiber optic and networking products  – Multicom has nearly all of the products need by todays cable operators. For a comprehensive look at all of our fiber optic and voice/video/data offerings:
See our New Product Catalog