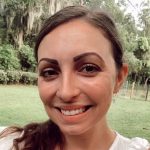 Orlando, FL – March, 2022 – Multicom, Inc., a leading communication solutions provider in North and South America, is pleased to announce the promotion of Emily Cimino to the Multicom Traffic Division.
From her previous position, Emily brings with her a wealth of knowledge of the products that Multicom has to offer in all of our vertical markets. Emily has been working in the traffic division of Multicom since September of 2021, and things have really clicked for her – she loves it, and her customers have also expressed how impressed they are, how easy she is to work with, as well as her professionalism. Emily has proven to be an invaluable asset to Multicom, and our customers, which helps Multicom continue its growth with the expansion of products and services to new and existing customers, and new product solutions.
"We are very excited about the promotion of Emily to our existing network of account executives in Multicom's Traffic Division", said Sherman Miller, President and CEO of Multicom, "Emily has the characteristics we always look for at Multicom: Energy, enthusiasm, and most of all a robust ambition to succeed while continuing to learn and grow with the company."
###
Established in 1982 and headquartered in Orlando, FL, Multicom, a manufacturer and stocking distributor, maintains sales offices, rep agencies and sub-distributors throughout North and Latin America. Multicom stocks over 20,000 products from more than 380 of the world's major manufacturers which are used to acquire, process, and distribute audio, voice, video, data, energy, and traffic control signals over fiber optic, copper, coax cable, and wireless.