Orlando, FL – January 19th, 2018  – Multicom is proud to announce our new line of cost-effective KU and C-Band satellite dish antennas.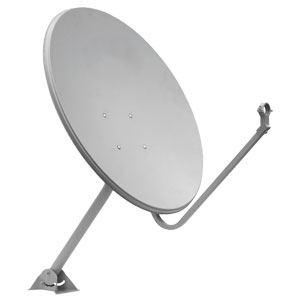 These dishes are made of high strength powder-coated galvanized steel which is corrosion resistant, giving them unparalleled UV and wind load protection. Including a flexible easy-to-install universal wall/roof/pad mount, this new line of satellite dishes offers installation flexibility and simple assembly. Coming in 7 different sizes, consisting of 60CM, 75 CM, 90CM, 1M, 1.2M, 1.8M, and 2.4M. Uniquely designed for maximum elevation flexibility, these dishes provide strong and clear reception, minimal rain fade, and improved signal strength from equatorial to polar latitudes.
Sherman Miller, President and CEO of Multicom said "Adding this new line of satellite dishes to our growing list of over 13,000 products, makes me proud to see how far our company has come in the past 35 years. As our continued success leads to even more products being added to our inventory, I look forward to seeing our company continue growing well into the future."
Click here to view our selection.
###
Established in 1982 and headquartered in Orlando, FL, Multicom, a manufacturer and stocking distributor, maintains sales offices, rep agencies and sub-distributors throughout North and Latin America. Multicom stocks over 16,000 products from more than 270 of the world's major manufacturers which are used to acquire, process, and distribute audio, voice, video, data, energy, and traffic control signals over fiber optic, copper, coax cable, and wireless.