Three Exceptional Multicom Employees Celebrate 20 Years of Loyal Service
An employee working for a single company for twenty years is an incredible milestone, one that is not often accomplished. When three employees cross this threshold, it's a real testament to both the quality of the employee as well as the distinction of the company.
Jole Vico has been working in Multicom's administrative department for all of this time – her seemingly endless responsibilities include accounts receivable, sales support, import and export logistics and management, and everything having to do with Multicom's Foreign Trade Zone – she is basically the go-to person when you need something done right the first time. She also trains new staff on the systems involved in the multitude of incoming and outgoing products that pass through Multicom every day.
About Jole, President and CEO of Multicom, Sherman Miller expressed his appreciation, "I'm grateful that I found someone like you to work with for all of these years. You have stood by our side through thick and thin for more than two decades now. You are the backbone of Multicom and your knowledge, patience, and incredible versatility shines for us every day. I congratulate you on your achievement of twenty years and convey my best wishes on your work anniversary. You're a real and rare gem."
In Dominic Ruggiero's position as Senior Sales Representative (CFHP), he has seen the near complete evolution of broadcast communications from buzzing modems to the most technical equipment and networks in the industry. As communications have evolved, so has Dominic, and he has grown to be Multicom's guru of all things fiber optic. Dom achieved his CFHP Certification (Certified Fiber to the Home Professional), a few years ago and handles many of Multicom's more complex and challenging projects that often involve large communities, sports arenas and elite hotels. Dominic's success comes from constantly staying ahead of the curve and being an authority on 'what's on the horizon' in the communications industry.
Of Dominic's dedication and loyalty, Sherman Miller said, "Worklife is not a sprint. It's a marathon that one needs to keep on running to achieve one milestone after the other. Your ability to keep up with, think proactively and often stay ahead of the industry ensures Multicom is an industry pace-setter, and for this I am profoundly grateful. You're one hell of a runner! Conveying my best twentieth work anniversary wishes to you. I hope to see you together with us for many more years to come. Good Luck!"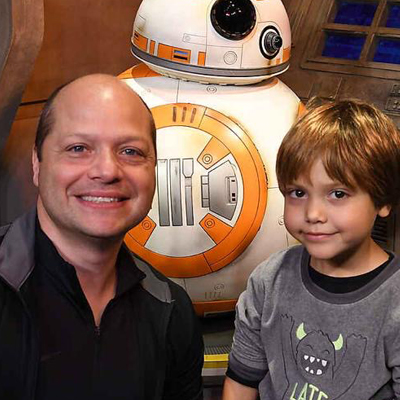 Gilberto Caicedo has climbed the ladder of his many successes to become Multicom's Director of International Sales. Never one to live on the phone and be content to merely be a voice, Gil takes great pleasure in traveling and visiting with his customers, and potential customers, all over the world. He believes in his products and has the experience and wisdom to express this belief, especially in Latin America countries where the communication industry is growing at light speed, and knows that our industry never sits still – Gil is a leader and guides the way.
In expressing his appreciation of Gil, Sherman Miller said, "Can you believe it's been twenty years since you joined our team? No wonder how time flies so fast and you still continue to inspire everyone with your work ethic, enthusiasm, knowledge, motivation, and of course, your charming personality! It's an honor working with you my friend, and I wish you all the good luck for the times to come."
It's with great pride that Multicom congratulates Jole, Dominic and Gil for their commitment, perseverance, dedication and loyalty; words that can be taken lightly, but in this case are extremely meaningful and are said with deep respect and thankfulness. Twenty years is a long time to devote to one company, but we like to think that it has been a gratifying twenty years that has brought great personal satisfaction and happiness for Jole, Dom and Gil, and those around them. Thank you again for your service!
###
Established in 1982 and headquartered in Orlando, FL, Multicom, a manufacturer and stocking distributor, maintains sales offices, rep agencies and sub-distributors throughout North and Latin America. Multicom stocks over 20,000 products from more than 380 of the world's major manufacturers which are used to acquire, process, and distribute audio, voice, video, data, energy, and traffic control signals over fiber optic, copper, coax cable, and wireless.