Description
The Multicom MUL-FSCOPE-400 Handheld Fiber Microscope is a low cost and high quality fiber inspection tool for inspecting fiber terminations in the field.
With 400X magnification, excellent optical performance and integrated laser safety filters, it provides the most critical view of fiber end faces. The white LED light provides coaxial illumination to connector end-faces. This illumination method produces high-resolution detail of end-face scratches, defects and contamination.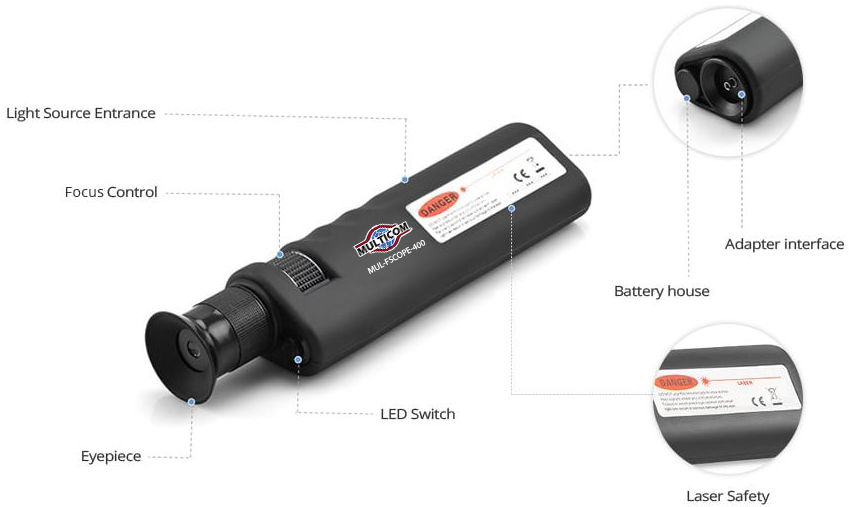 Built-in LED Light – Inject light into an optical path enabling an optimal view for examination and inspection of the optical fiber
Flexible Focusing Wheel – Smooth focus control, easy inspection of connector
Universal Adapter for 1.25mm and 2.5mm Fiber – Clearly see scratches, contamination and other conditions on FC/SC/LC fiber optic jumpers/pigtail quickly
High Quality Workmanship – Ergonomic design and controls for easy one-handed operation. Produces excellent details of scratches and contamination, and has integrated laser safety filters. Strict quality and safety standards ensures a long and trouble free life.